Help us become the world's best electric motorcycle team!
Our Aim
The aim of the Bath Zero project is to build a fully electric motorcycle and race it against the best teams in the world. In 2019 our bike came 4th at the Isle of Man TT in the Zero class, claiming the title of fastest student/private team. Bath Zero is unique as it is run entirely by undergraduate engineering students from the University of Bath.
The team
Our core team is made up of eight final years spread across the mechanical and electrical engineering departments. We also have around 12 undergraduates in years 1-3, and two PhD students helping us long the way. Some of us are bikers, and some of us are just keen engineers excited to be working on a project at the forefront of electric motorbike technology.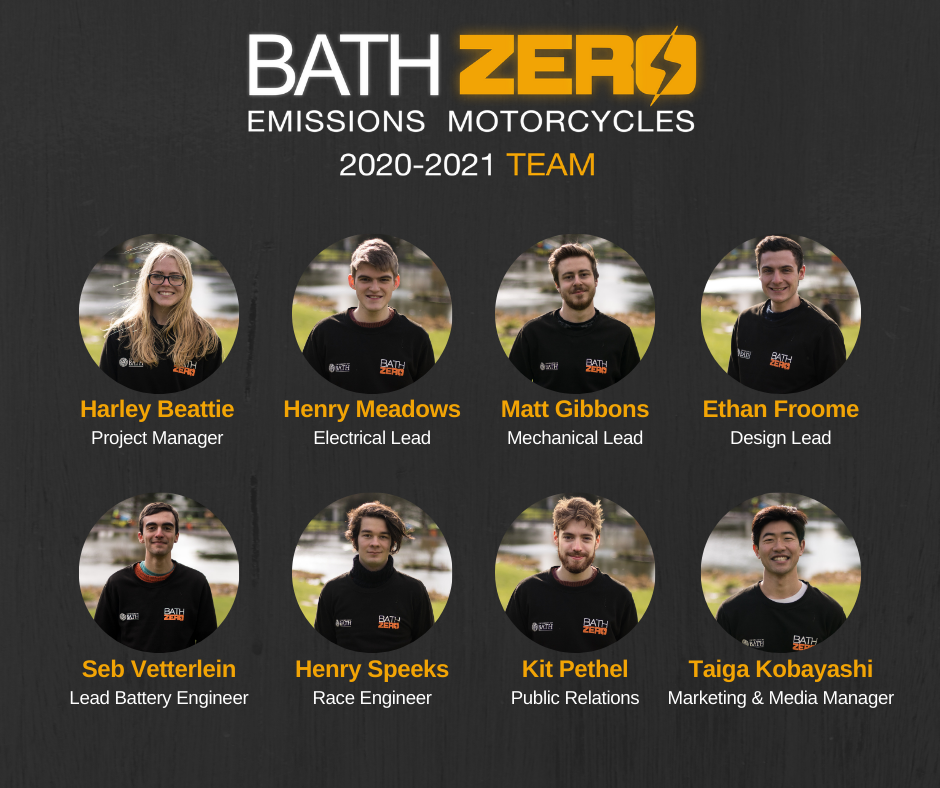 How will your money help? 
Your support will help us achieve one of our most ambitious design challenge to date; aerodynamic, ergonomic and aesthetically pleasing carbon fibre fairings, designed by the team. As we are not doing a ground-up redesign this year, we now have time to devote to improving our bodywork. Because we are redesigning our battery and rear subframe this year, there is now great potential to improve aerodynamics and riding position, enhancing the bikes potential. The main roadblock the team face now is the cost of purchasing new tooling/patterns for our improved designs.
With your support, we will be able to create a striking, and competitive machine that you, and the team, can be truly proud of. Having the opportunity to make these new fairings, alongside our other modifications, will take our bike to the next level - a podium finish!
These fairings will also help the future teams - as one of the most expensive elements of the bike we hope our beautiful new fairings can be used or modified in the coming years. 
Donations over £50 will receive a Bath Zero souvenir, made right here in Bath.  
The future is bright for electric road racing!
2020 has been a disappointing year for all of us in the road racing community. However, the team redoubled their efforts during lockdown, founding the Electric Road Racing Association (ERRA), alongside a number of other British and European teams. Having written a set of rules and connected with a number of teams, we have been able to approach other events and tracks to host our own ERRA event. This is currently in the works and we aim to hold an event in July. Though we are ever hopeful and optimistic about the COVID-19 situation, we are aware our international events may not happen this year, but are determined to compete locally with other UK based teams! 
UK based, ERRA event (July 2021)
The Three Flashes, Imatra, Finland (July 2021 - COVID dependent)
The Bermuda Charge, Bermuda. (September 2021 - COVID dependent)
Below is the original race calendar we had planned to follow this year;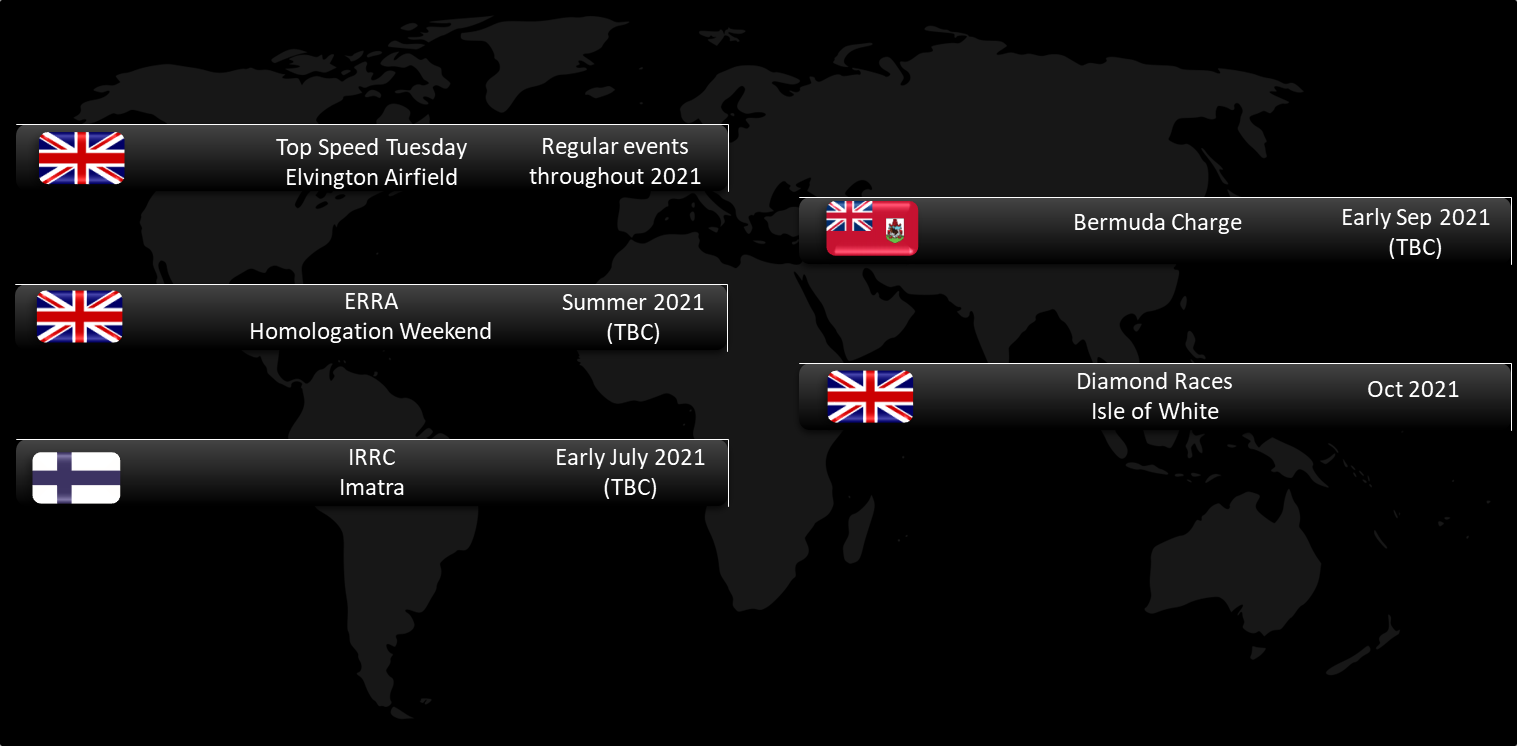 check OUT WHAT WE'VE BEEN UP TO SO FAR THIS SEMESTER
Our story
Inspired by the Isle of Man Tourist Trophy (TT) races, Bath Zero Emissions Motorcycles was set up in late 2014 by a group of students in the Faculty of Engineering and Design at the University of Bath to become a part of the TT by competing in the forward-thinking TT Zero class. The team designed and built their first motorcycle, Odin, to compete at the 2016 Isle of Man TT. With a huge effort Odin was made ready for the race and ran in the team's first competition year, achieving more in doing so than some factory teams!
Following the TT, the team entered the 2016 Moto E Race series, developing Odin further and racing around Europe. Over the series the team were thrilled to make two podiums and were rewarded with an academic award for their efforts over the race series.
This success continued with the future teams;
2017: 7th place at the TT with an average speed of 77mph
2017: 2nd place overall in the Moto E Electric Superbike series 
2018: Despite building an amazing machine, the bike was lost in an accidental fire (no one was hurt!)
2019: 4th at the TT with a top speed of 162mph and an average of 95mph
2019: Top university team to compete in the TT Zero class
Check out our website for of our history https://bathzero.com/